Electronic sports, more commonly called eSports, are currently on fire and the industry shows no sign of slowing down. Market predictions have forecast that eSports will be worth $3 billion by 2022.
This means there is plenty of money to be made.
While options like becoming a professional eSports player or investing in the eSports industry are available, you can also make a substantial earning through betting on eSports.
After the annulment of PASPA in 2018, gradually more US states are legalizing online sports betting.[1] For many states, eSports falls under this umbrella and it is now easier than ever to place wagers on eSports betting sites and win real money online.
Not sure where to start in the world of eSports betting? Here is everything you need to know about how to make money betting on eSports.
Learn About eSports Games
How could you possibly place a well-informed bet without knowing anything about the video games that pros are competing at?
With that said, the first step toward betting on eSports for real money is to learn about the different eSports games. You can find a complete list of all games considered as eSports on our page on making money from eSports.
You don't need to know the ins and outs of all of these, nor do you have to have played the game yourself (although, of course, this helps).
If you have a favorite game, stick with what you are already familiar with. However, if you are totally new to the competitive gaming world, instead focus on learning about the most popular games. These games will have the most contests and therefore better options for placing wagers.
The four biggest eSports games of 2020 are as follows:
Dota 2
Counter-Strike: Global Offensive (CS:GO)
Fortnite
League of Legends (LOL)
For more information on how to make money from any of these games, amongst other popular titles, look at our gaming guides.
Understand eSports Leagues
Aside from learning about the gameplay and different strategies, you also need to understand the different eSports leagues. You would not bet on a football game without knowing anything about the NFL nor the basketball without knowing about the NBA – the same applies to eSports betting.
There are hundreds of different eSports leagues to bet on. However, here are the four biggest video game tournaments of 2020 and ones you should do your homework on:
LOL World Championship – The major tournament for the most popular eSport, League of Legends.
Fortnite World Cup – As the 2019 Fortnite World Cup became known worldwide after 16-year-old Kyle 'Bugha' Giersdorf won $3 million, the 2020 series is one to watch.
The International – The annual World Championship League for Dota 2, the eSport that pays out the biggest prizes in eSports each year.
FLASHPOINT Season 1 Championship – A league new for 2020 for the popular game CS:GO.
Decide Where to Bet
Once you are up to speed on eSports games and league structures, it is time to choose a bookmaker that you will use to place bets. There are two options for eSports betting: land-based sportsbooks, and online betting sites.
The options available largely depends on which US state you are betting from as there are different state laws surrounding gambling specific for each jurisdiction. Some states will not allow eSports betting at all, whereas others will only allow it at land-based sportsbooks, and others will have their own state-regulated mobile betting sites.
Nevada, New Jersey, Tennessee, and West Virginia have all explicitly declared eSports gambling as legal. However, most states do not have specific laws outlining their stance on eSports. Without explicit eSports betting laws, usually, eSports fall into the same category as sports betting, so if your state has legalized sportsbooks chances are there are legal options for betting on eSports too. We advise researching the legality of betting from within your jurisdiction and obtain legal advice so you know you are playing within the confines of the law.
No matter which option you choose (or which option you are stuck with), both have advantages and disadvantages.
Land-based Betting
Traditional land-based eSports betting is a good option for anyone wanting to socialize as they place wagers. More often than not sportsbooks will live stream major eSports events so you can watch the game unfold with other keen bettors. You can also simply pay in cash and take home your winnings without waiting for withdrawals to be processed online.
Pros
Can easily place bets using cash and withdraw winnings immediately at the counter
More sociable and can meet likeminded bettors
Cons
Required to travel to the land-based sportsbook in person
Cannot easily compare odds to find the best ones going
Rarely have promotions on
Online Betting
If online betting is an option in your area, we definitely recommend it. Usually, online betting sites will offer welcome bonuses to new customers which can mean you get more for your money. They also have the added convenience of being able to place wagers from the comfort of your home without the need to travel.
You also do not have to choose only one online eSports site – you can create accounts at multiple different websites. This also allows you to look for the best odds available for specific leagues and games.
Pros
More convenient as you can place wagers at any time and from anywhere without the need to travel
Welcome bonuses and ongoing promotions
Can easily search around for the best odds
Cons
Deposit methods vary from site to site and withdrawals can take a few days to process
Best Online Betting Sites
Although online eSports betting may top land-based in many ways, not all online sites are reputable. It is essential when placing wagers online that you only use sites with a solid reputation so you know your money and details are in safe hands.
As each US state has its own laws surrounding eSports gambling, the options available do vary from state to state. However, here are the best eSports betting sites available throughout the majority of the US.
If DraftKings Sportsbook is legal in your state, it is our top pick for eSports betting. It offers video gaming bets alongside traditional sports. The site is regulated and monitored by the state and has a stellar reputation. They also offer eSports fantasy tournaments (more on this later) and are one of the worlds leading fantasy sports sites.
FanDuel is the close runner up to DraftKings, and it now offers mobile eSports betting in all states where their sportsbook app has launched. It was actually the first US sportsbook to offer eSports betting back in November 2019.[2] This site too follows state regulations and is highly regarded in the online betting world.
The first offshore online betting site on our list, Bovada accepts players from pretty much everywhere in the US, despite some states not monitoring or regulating internet gaming. They have a solid reputation as they have been around a long time and offer a huge range of eSports betting options.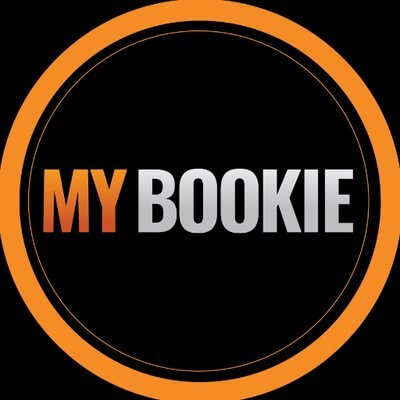 Another offshore site that ranks highly is MyBookie. This site has some of the best eSports odds available, excellent coverage of eSports events, and flash competitive bonuses to attract new bettors. They really are an online gambling site where you can bet on pretty much everything!
Choose Your Bets
After heading to your land-based sportsbook or signing up for an online betting site, the next step is to decide which bet to place.
With your new understanding of games, teams, and leagues, you probably already have an idea of what competition you want to wager on and which team or player you want to back. But there are still several different wagers you can place.
Basic Types of Bets
These bets are comparable to the bets you can place on traditional sporting events. For those of you who are frequent sports bettors, these will already be familiar.
Moneyline Bets – You may also hear these bets be called straights or head-to-heads. They are the simplest form of wager you can place where you bet on the winner of a competition or tournament.
Futures – This is where you bet on the overall winner of a future tournament, such as the LOL Worlds.
Overs/Unders – In these bets, the bookies will predict a particular game stat. This could be anything from the overall score of the two teams combined, to the total number of kills. You bet whether the actual stats will be higher (over) the bookmaker's predictions or lower (under).
Parlay Bets – Also known as accumulator or combi-bets, these bets are on the outcome of multiple contests. They give a higher payout as they are harder to predict, but all your selections must come in for the wager to win.
Live Betting – Fast becoming a hugely popular form of gambling, live betting allows you to place bets after the game has started.
Special eSports Bets
Alongside your typical bets, there are also some wagers that are specific to eSports and individual game titles. For example:
First Blood & First Kill – Here you are betting on which team will get the first kill of the match. This bet is for the games CS:GO and LOL.
Map Winner – This bet applies to CS:GO, Dota 2, and LOL. You bet on which team will win a specific game map.
There is a huge amount of game-specific bets. In League of Legends, you can also bet on the first team to kill a Dragon or Tower. Counter-Strike: Global Offensive also has options like which team will get the first kill of the Pistol Round or Knife Round.
Bets like these are exactly the reason why it is best to know your game inside out!
Place Your Bets
Now it is time for the main event – placing your bets.
If you are using a land-based sportsbook to make your eSports bets, you can pay in cash at the counter. If using a betting site, before placing any wagers you will need to use one of the options available (usually bank transfer, credit or debit card payments, or e-wallet services like PayPal) to credit your online betting account. Deposit methods vary from site to site but you can find details in each of the site's policies.
When deciding how much to place your bet for, we always advise to never bet more than you can afford to lose. A general rule for all betting is to wager between 1-3% of your bankroll on a single bet.
After placing your bet, all you need to do it wait and see whether you selected a winner! If so, you will win real money. Online accounts will be automatically credited with the funds which you can withdraw. If you placed your bets at a land-based facility, simply head back there to receive your winnings in cash.
More Ways To Bet On eSports
Alongside this more traditional eSports betting, there are other popular ways that you can bet on video gaming tournaments.
Skin Betting
Do not want to risk gambling your money away? Why not try skin betting.
Skin betting is actually extremely popular amongst eSports fans. This is where bettors gamble with virtual goods, usually a graphic or audio, that give your character certain cosmetics. They have no effect on the gameplay.
Skins have essentially become a virtual currency that gamers trade in place of real cash.
Fantasy eSports Contests
You may well have already heard of fantasy sports, and fantasy eSports work in the same way. Instead of betting on the outcome or statistics of specific games or tournaments, you create a fantasy eSports team from a selection of real-world pro gamers.
You then pay a small amount to enter tournaments and battle against others' fantasy teams in contests. How well your virtual team performs depends on how well your chosen teammates do in real-life eSports tournaments. If you finish high up the ranking, you receive a payout.
There are several different fantasy tournament styles. You could partake in head-to-heads where you battle one other team, or in huge leagues with thousands of participants.
FAQs
Is it legal to bet on eSports in the US?
eSports betting is legal in some US states. Nevada, New Jersey, Tennessee, and West Virginia all have specific laws stating eSports gambling is legal. In other states, typically eSports betting is allowed if the state has legalized sports betting.
How do you bet on eSports?
You bet on eSports by predicting the outcome of games or specific game stats. You don't need to play the game yourself (although this is recommended), but an understanding of the different games, leagues, and teams is essential for placing well-informed bets.
Where can I bet on eSports?
You can bet on eSports at land-based sportsbooks or online sports betting sites. The options available to you largely depend on the legality of eSports gambling in your state.
Can I win real money betting on eSports?
Yes, you can win real money betting on eSports. "Traditional" eSports gambling involves betting on a specific outcome of a game with cash. If the bet comes in, you will receive your money back plus your winnings. If it loses you lose the money you put down.
Do I have to bet real money when gambling on eSports?
No, you do not have to use real money to gamble on eSports. Skin betting is popular where you gamble using skins you have won or bought on the game.
Can I bet on eSports for a living?
It is possible to make a living from solely betting on eSports and professional gamblers do exist. While researching and understanding the industry helps, whether you will be a successful gambler is largely down to luck.