How to Make Money Playing Dota 2
Dota 2 is an incredibly popular multiplayer online battle arena game, made even more famous by its epic prize pools in eSports competitions. The title has paid out over $225 million in prize funds. But did you know you too could make money playing Dota 2?
Yes, competing in and winning pro tournaments is one method. However, there are also options to earn a living from streaming, betting on, or coaching others.
Want to learn more? Keep reading! Your future as a paid Dota 2 gamer awaits.
Streaming Dota 2
A great way to start a career playing Dota 2 is to become a live streamer.
Platforms such as Twitch TV and YouTube's Gaming service allow anyone to broadcast themselves playing the game. If your channel is entertaining and skillful, you could build up a large following and earn money playing Dota 2.
Exactly how much money you can earn from being a Dota 2 streamer depends on how successful your streams are. Do it right and you could be earning thousands each month!
One of the most popular streamers in the Dota 2 community is Canadian Artour 'Arteezy' Babaev. He plays professionally for the eSports team Evil Geniuses, but what sets his streams apart from other pro players is his vibrant personality.
Streamer's main forms of income come from advertisements, donations from fans, and paid subscriptions. Once you're well-known, brand sponsorships and affiliate marketing are where the real money comes in.
For for information, take a look at our page on how to make money as a streamer.
Competing in eSports Tournaments
Dota 2 is the highest paying eSports game in the world! They have topped all other eSports tournaments in terms of prize pools with a whopping $225,722,637.06 million paid out over 1405 events. In fact, The International is the largest single-tournament prize pool of any eSport in history, offering a record-breaking $30 million for their 2020 tournament.[1]
It is, therefore, unsurprising that eleven richest professional gamers of all time are Dota 2 players. Johan 'N0tail' Sundstein takes the crown for the world's richest gamer based on prize money, having won $6.9 million in Dota 2 tournaments.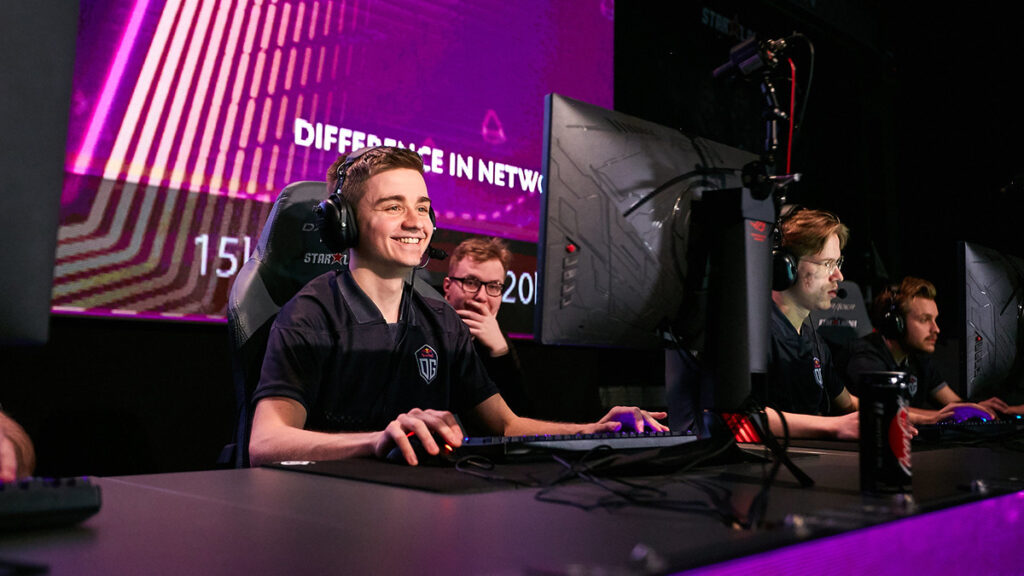 Professional gamers not only earn a living from their winnings, but they also receive a salary from their teams. The better the organization you play for, the higher wage you can expect to make. Think of it like a professional football team who buys and sells players, but this time they are buying gamers.
You too could become a professional player and start making money by winning Dota 2 eSports tournaments. However, it is a long road to success!
Start by entering small online competitions with prize pools of a few hundred dollars. Gradually work your way up and eventually get sponsored by a team. For more help on the transition from a casual gamer to a professional player, look at our guide to entering eSports tournaments.
Betting on Dota 2
So, you think you know the professional Dota 2 scene? Prove it!
If you are not skilled enough to win Dota 2 tournaments, nor fancy putting in the hours to live-stream your gameplay each day, betting could be your answer. It does require a thorough understanding of the game and an interest in the Dota 2 leagues.
The most common Dota 2 bets are on match outcomes. However, there are also more interesting bets that can give high payouts such as which team will be first to 10 kills, or who will destroy the most towers.
The majority of online sportsbooks offer eSports wagering including Dota 2 tournaments. As more US states are legalizing internet sports betting, the ease of betting on eSports is more convenient than ever.
For our best sites for eSports betting, plus tips on the types of wagers and betting lingo, head to our page on eSports betting.
Coaching Dota 2
As one of the top eSports ever, is it really a surprise that people will pay to get damn good at it?
In fact, one of the reasons Dota 2 is such a hit is because of its complexity. There is a seemingly never-ending list of skills and game techniques that you can grasp. With 115 heroes in Dota 2, it is a hard game to learn and an even more challenging one to master.
Not only that, but colleges have even started offering eSports scholarships, meaning Dota 2 coaching lessons have suddenly become as sought after as math and science tutition.
This is where you can come in – providing insight into others' gameplay through personal tuition as a Dota 2 coach. You need to be highly skilled to get hired, and the better qualified you are, the higher you can charge per hour.
What Else?
Becoming a paid player is not the only way you can earn money from video games. The eSports and gaming industry is huge and it is only getting bigger. This means there are also opportunities opening up in game development, game testing, and investing.
If you do want to get paid for playing but have not mastered Dota 2 yet, try these other MOBA games that you can play for money:
FAQs
Can you make money playing Dota 2?
Yes, you can make money playing Dota 2. You have several options including streaming your gameplay, entering tournaments, and betting on professional leagues just to name a few.
Who is the richest Dota 2 player?
The richest Dota 2 player is Johan 'N0tail' Sundstein who has earnt $6.9 million in winnings from Dota 2 tournaments.
Why is the prize pool for Dota 2 so big?
The prize pool for Dota 2 is so big to provide an incentive around the game and create extra excitement around their competitions. Lots of the money that goes into the Dota 2 prize pools are from Valves crowdfunding.
What is the prize pool for The International, 2020?
The prize pool for The International 2020 is currently at $30,003,794. This is the highest prize pool for any single event in eSports history.