Rewind ten years and professional gamers were unheard (or at least looked at as a joke), but nowadays being a professional gamer is a highly respected and well-paid career choice. Actually, eSports – that is professional video game competitions – have become big business.
Win a few high-level eSports competitions and you could be taking home several thousand dollars every time you compete. In fact, many pro gamers have become millionaires from a short gaming career.
If you are considering competing in video game tournaments, you probably want an idea of what you can expect to earn. So, here are the top 3 richest pro gamers for each major eSports title based on their prize earnings.
DOTA 2
Total prize money awarded: $226,780,152.27
1. Johan "N0tail" Sundstein
Earnings to date: $6,928,496.58
2. Jesse "JerAx" Vainikka
Earnings to date: $6,470,000.02
3. Anathan "Ana" Pham
Earnings to date: $6,000,411.96
---
With the biggest prize pools in eSports history, there is huge money in becoming a professional DOTA 2 player.[1] In fact, the top 64 highest earning DOTA 2 players are all millionaires.
Coming in as the highest-paid professional DOTA 2 player of all time is N0tail. Not only is N0tail the richest DOTA 2 player, but he has also won more prize money than all other pro gamers in the world playing any other title. That makes him the richest professional gamer of all time.
His biggest single win to date was the DOTA 2 Championships – The International 2019 – which he won playing for eSports team OG alongside both JerAx and Ana. OG also won The International 2018, the first DOTA 2 professional circuit with the biggest prize pool in eSports history – $25 million.
DOTA 2 competitions really carry with it life-changing money for the top players.
Counter-Strike: Global Offensive
Total prize money awarded: $100,868,146.63
1. Peter "Dupreeh" Rasmussen
Earnings to date: $1,772,722.74
2. Andreas "Xyp9x" Højsleth
Earnings to date: $1,771,621.20
3. Nicolai "Dev1ce" Reedtz
Earnings to date: $1,738,345.97
---
CS:GO may have had a rocky start as an eSport, but now the top 10 richest pro CS:GO gamers have all made over $1 million each. The highest-paid CS:GO professional player of all time is Dupreeh who plays with both Xyp9x and Dev1ce for Astralis. In fact, the five Astralis team members make up the five richest Counter-Strike: Global Offensive pro gamers to date!
The three took home the crown for the Intel Grand Slam Season 1, CS:GO Premiere 2018, Majors in 2017, and the StarLadder Berlin Major in 2019 to name a few of their top wins.
Fortnite
Total prize money awarded: $95,304,001.00
1. Kyle "Bugha" Giesdorf
Earnings to date: $3,072,333.34
2. David "Aqua" Wang
Earnings to date: $1,900,541.23
3. Harrison "Psalm" Chang
Earnings to date: $1,870,738.80
---
With over $1 million lead, Bugha comes in as the richest Fortnite player by a mile. Of his fortune, he made $3 million of it (that's a whopping 97.65%) in the 2019 Fortnite World Cup Finals at the age of 16, successfully topping the previous highest earners in one swoop. His 1st place title also makes him the richest professional gamer in the US.
Coming in second at the same event is Psalm, awarding him with $1.8 million in winnings. This 2nd place finish makes up 92.07% of his total earnings from Fortnite competitions. Aqua followed a similar trend, winning the 2019 World Cup Duos where he made $1.5 million in one go.
In Fortnite, one big win and you could be taking home millions.
League of Legends
Total prize money awarded: $78,617,267.46
1. Lee "Faker" Sang Hyeok
Earnings to date: $1,257,615.87
2. Lee "Duke" Ho Seong
Earnings to date: $954,620.62
3. Bae "Bang" Jun Sik
Earnings to date: $915,451.46
---
Being the most popular eSports titles of 2020, LoL pro players have lower winnings than expected coming in at number four. Riot instead wanted to create sustainable competitive gaming where players receive fewer winnings but do receive a sustainable and competitive salary.[2] Nevertheless, the top League of Legends players are still pretty comfortable when it comes to winnings.
Faker has won over $1.25 million, making him not only the richest LoL player but also the highest-earning pro gamer from Korea. His winnings come from 53 tournaments played over the past 8 years averaging at $23,728 per competition.
StarCraft II
Total prize money awarded: $33,479,094.16
1. Lee "Rogue" Byung Ryul
Earnings to date: $859,162.18
2. Joona "Serral" Sotala
Earnings to date: $859,028.39
3. Cho "Maru" Sung Choo
Earnings to date: $857,888.83
---
The best and highest-earning StarCraft II players are mostly Korean, all bar Serral from Finland falling slightly short of the title of the richest player to date. He has been competing in StarCraft II events since the age of 14 and is now regarded as one of the best players of the game.
However, narrowly pinching the top spot as the highest-earning StarCraft II player is Rogue, the fifth richest pro gamer from Korea. He has come first in several major events such as the 2017 WCS Global Finals, the 2018 IEM XII World Championships, and the 2020 IEM XIV Katowice. In 2020 alone he has made $181,747.18, 21% of his total earnings.
PlayerUnknown's BattleGrounds
Total prize money awarded: $23,510,378.57
1. Bak "Loki" Jeong Yeong
Earnings to date: $703,953.94
2. Go "Est3r" Jeong Wang
Earnings to date: $610,486.16
3. Cha "Pio" Seung Hoon
Earnings to date: $591,248. 41
---
The three richest PUBG pro gamers, Loki, Est3r, and Pio, all currently play for the same eSports team – Gen.G. Gen.G's success in the 2019 PUBG Global Championships saw all three players take home $505,000 each – the biggest single win for each player. This win makes up over 70% of their total earnings!
The trio, along with their other teammate Kang "Taemin" Tae Min, has also won the MET Asia Series 2019, the PUBG Korea League 2019, and the PUBG Japan Series 2019. However, Loki was part of Gen.G before the others, also winning the PUBG Global Invitational in 2018.
This sets his total prize money a head and shoulders (or $93,467.78 to be precise) above his fellow teammates.
Hearthstone
Total prize money awarded: $22,330,336.90
1. Thijs "Thijs" Molendijk
Earnings to date: $485,418.66
2. Chen "Tom60229" Wei Lin
Earnings to date: $435,527.87
3. Pavel "Pavel" Beltiukov
Earnings to date: $347,298.00
---
At the front of the pack as the wealthiest Hearthstone player to date is Thijs. He made $203,350, nearly half of his overall earnings, from the CN vs EU Championship in 2018. However, despite Tom60229 and Pavel falling into the second and third richest Hearthstone pro gamers, both beat Thijs with the biggest single win – they both took home $250,000 from the 2017 World Championships and the BlizzCon 2016, respectively.
The maximum prize pool ever for a Hearthstone competition is $1 million, which was the money up for grabs in the BlizzCon 2016 and the Hearthstone World Championships in 2017 and 2019.
Overwatch
Total prize money awarded: $22,049,333.28
1. Choi "Bdosin" Seung Tae
Earnings to date: $188,281.38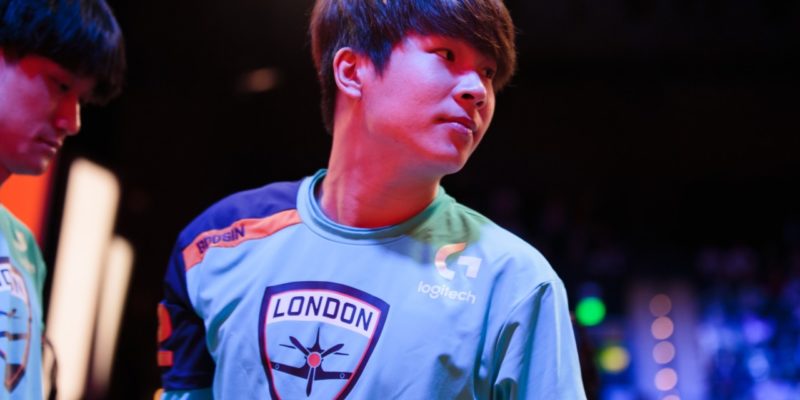 2. Hong "Gesture" Jae Hee
Earnings to date: $188,281.38
3. Park "Profit" Joon Yeong
Earnings to date: $188,281.38
---
When it comes to the top three richest pro Overwatch gamers, you'll notice that Bdosin, Gesture, and Profit have all won the same total prize money. This is because they all player for the eSports team London Spitfire.
In fact, the teams three other players, Kim "Birdring" Ji Hyuk, Kim "Fury" Jun Ho, and Kim "NUS" Jong Seok have also made a total of $188,281.38 from competing, so really we should have the whole of the London Spitfire Overwatch League team on the list.
The team's biggest win was at the Overwatch League Season 1 Playoffs in 2018 where the $1 million first-place prize was split between the teammates.
Rocket League
Total prize money awarded: $9,105,504.89
1. Courant "Kaydop" Alexandre
Earnings to date: $365,972,79
2. Pierre "Turbopolsa" Silfver
Earnings to date: $312,734.79
3. Jos "ViolentPanda" van Meurs
Earnings to date: $275,145.96
---
Despite Rocket League tournaments never paying out more than $529,500 in prize funds, the sheer quantity in the number of events means professional players can make a small fortune from competing.
All three top-earning Rocket League players used to play together for Gale Force eSports and won the 2017 RLCS Season 4 Finals, receiving the winning $55,000 prize funds. The trio then moved to Team Dignitas where they won the Season 5 RLCS prize pool of $100K too. The dream trio, however, has since separated and all three competed against each other in the 2019 RLCS Season 8 Finals.
Top earning Rocket League player, Kaydop, has been the champion of 75 tournaments, including the RLCS Season 7 Finals and the Rocket League Universal Open. He's also finished second in a further 36 different events, bumping up his total prize winnings to an impressive $365K.
Call of Duty: Modern Warfare
Total prize money awarded: $6,437,284.50
1. Ian "Crimsix" Porter
Earnings to date: $344,000.00
2. James "Clayster" Eubanks
Earnings to date: $344,000.00
3. Cuyler "Huke" Garland
Earnings to date: $344,000.00
---
Yes, that's right – there is another tie between the richest professional players for Call of Duty: Modern Warfare. Crimsix, Clayster, and Huke play together along with two other pro players for Dallas Empire. Their first-place standing at the 2020 Call of Duty League Championships gave them £300,000 each, their biggest win to date, and the other $44,000 came from other team competitions, hence their equal prize winnings.
However, all three top COD players have competed professionally for several other titles in the COD series, including Black Ops II, III, IV, Warzone, and Infinite Warfare. Crimsix is the top Call of Duty player of all time based on earnings across different Call of Duty titles, earning over $1.1 million from 9 years competing.
If you were to include all the prize winnings from all the games in the Call of Duty franchise, the overall prize funds given out would be much higher.
Apex Legends
Total prize money awarded: $3,881,901.69
1. Philip "ImperialHal" Dosen
Earnings to date: $96,213.68
2. Mac "Albralelie" Beckwith
Earnings to date: $86,663.67
3. Jordan "Reps" Wolfe
Earnings to date: $83,130.34
---
Coming out the top-earning Apex Legends eSports player of 2020 is ImperialHal who has made almost $100,000 from competition winnings alone. This may seem small compared to pro gamers competing in other titles, but is still a nice bit of money for doing what you love!
All three of the richest Apex Legends gamers play for Team SoloMid (TSM). The largest portion of their earnings came from winning the Apex Legends Preseason Invitational in 2019 where they were awarded $35,000 each as a split of the championship's $105,000 first-place prize. In 2020, they also won a combined first-place prize at the ALGS Online Tournament in North America in 2020, setting their prize winnings ahead of other pro players.
Street Fighter V
Total prize money awarded: $2,202,726.43
1. Du Cong "NuckleDu" Dang
Earnings to date: $296,187.23
2. Saul Leonardo "MenaRD" Mena Segundo
Earnings to date: $254,417.92
3. Victor "Punk" Woodley
Earnings to date: $206,310.00
---
The richest Street Fighter V player, NuckleDu, won the majority of his winnings from the Capcom Cup in 2016 where he received $230,000. Coming in as the second highest-earning player is MenaRD who was the champion of the Capcom Cup in 2017. These two events have the largest Street Fighter V prize pools to date with prize money of $380,000. Therefore, it is unsurprising the winners of the two events are also the highest-earning players.
The next largest event in terms of the prize pool is the 2017 Street Fighter V Invitational with a prize pool of $250,000. The competition was won by the third richest player, Punk, who was awarded $150,000.
These high-paying tournaments make up the majority of the top three players' fortunes. Smaller events with lesser prize funds up for grabs then make up the difference.
FIFA 20
Total prize money awarded: $1,068,673.72
1. Donovan "TekKz" Hunt
Earnings to date: $79,802.47
2. Niklas "Nraseck" Raseck
Earnings to date: $62,000.00
3. Olle "Ollelito" Arbin
Earnings to date: $58,607.12
---
FIFA 20 has had an unfortunate year with COVID-19, meaning only just more than $1 million has been handed out as prize funds and none of the top players have made over $80,000.
However, if you look at the FIFA franchise as a whole it's a different ballgame entirely. Take TekKz, for example. As the richest FIFA 20 player, his prize winnings from playing only reach $79K, but if you consider his FIFA 18 and 19 results, the total prize money he has earned shoots up to $377,927.47.
In fact, top-earning FIFA player of all time is Aldossary "MSdossary7" Mossad who has earnt $568,865.00 from twenty FIFA tournaments from 2017 to 2020, yet doesn't even make the FIFA 20 top 3 (he's ranked at number 5). Therefore, if you're wanting to become a professional FIFA player, don't be disheartened by the small prize pools. As a new game is released each year, the money in the eSport as a whole is much bigger than it appears.
Valorant
Total prize money awarded: $1,048,378.43
1. Ardis "Ardiis" Svarenieks
Earnings to date: $21,689.60
2. Matthew "Wardell" Bowman Yu
Earnings to date: $19,010.00
3. Oscar "Mixwell" Cañellas
Earnings to date: $18,865.41
---
Valorant is the newest eSports game which is reflected in the prize pools of a maximum of $50,000. However, considering the game was only released in June 2020 the top professional players have done well to earn several thousand over a few months.
The richest Valorant player, Adriis, has won every single Valorant competition he's entered making him arguably the best player of this epic new title. As the game grows in popularity and as an eSport, the prize pools and earning potential will only increase.
---
As you can see, every eSports title has different size prize pools and, consequently, the wealth of a pro gamer does depend on the game chosen. That being said, you can make money from any of these games through streaming, betting, or even investing!
Do you want to become a paid gamer? Our guides to making money from all these titles can be accessed here.
Latest posts by Felix McGeehan
(see all)