How to Make Money Streaming on DLive.TV
You may be asking the question "What is DLive?". As the newest streaming platform on the scene, it is still making a name for itself. However, it sure is getting a solid reputation and becoming a popular choice for streamers looking to make money.
This has been helped largely by gamer PewDiePie using the platform in 2019. This built up a lot of support for the platform and many of his fans started using DLive. However, for 2020 the popular gamer switched to the rival platform YouTube.[1]
Despite this, DLive is still a popular streaming platform because it gives its creators 100% of their revenue. The platform also makes it possible for viewers to earn money. That's right – you can get paid for simply watching others play.
Here is everything you need to know about how to stream on DLive.TV and earn real money.
Understand DLive's Currency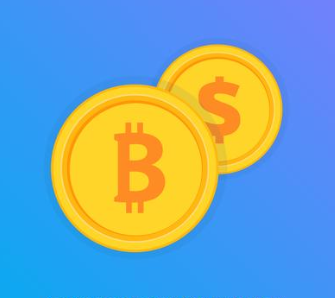 Before learning about how to stream and make money on DLive, you need to know about how the platform works in terms of its online currency.
Nearly all online streaming platforms use their own currencies. In the case of DLive, they use Lino Points. Every 100 Lino Points are equal to $1.22. That means for every 1 Lino Point you will earn $0.012. While this amount seems tiny, these can soon rack up to create substantial profit.
Create an Account
To sign up for DLive, head to DLive.TV and do the following:
Click the "Sign Up" button in the top right-hand corner
Choose to create a Lino account and enter your details
Verify your Lino account with your cellphone number
There is the option to sign into DLive using social media accounts. However, we do not recommend this if you are looking to use the platform to make money. You need an email linked to PayPal so it is easy to deposit and withdraw DLive's currency.
Become an Affiliate
You have created an account, but what next? Well, if you want to make some serious dollar on DLive and stream games for money, you need to become an Affiliate.
Once you are an Affiliate, you can then work towards being a Verified Partner. There is also the option to become a Global Partner, but this requires you to have 3,000 followers and 150 subscribers, so this will happen later down the line.
Requirements
Below are the following requirements for becoming a DLive Affiliate or Verified Partner. Your first step in monetizing your DLive stream should be to meet these requirements.
Affiliate
Completed profile
200+ followers
Streamed at least twice
Read and understood DLive's community guidelines
Read and understood DLive's welcome letter
Followed DLive on Twitter
Verified Partner
Must be an Affiliate
1,000+ followers
20+ subscribers
Streamed on 15 days for at least 15 hours per month
Hosted 5 unique channels per month
Once you have met the above requirements, you can apply to become a Partner through the DLive website. It can take up to 30-days for them to decide on whether or not to grant you Partner status.
Perks
One of the main benefits of becoming a DLive Affiliate is that you can start offering paid subscriptions (more on this below) which is a good source of money.
Once you are a Verified Partner, you also have the added perks of getting a badge on your channel, which makes people respect you more as a streamer. You can also have channel stickers and a customizable banner which is great for if you want to form partnerships with brands. There is also a tiered reward system for Partners – the more you stream the better the benefits.
Start Making Money
As mentioned in our page on streaming games to make money, there are several ways that you can use streaming platforms to earn a wage.
The biggest perk of using DLive over other streaming platforms is that it gives 100% of revenue to its creators. 90.1% goes directly to the content creator, whereas the remaining 9.9% goes into a Lino Points pool. These points are distributed as rewards to people based on their contribution.
---
"Unlike traditional platforms, DLive takes absolutely zero platform cuts from users' donations and subscriptions."
---
Donations
Donations from DLive fans can be sent in increments as small at 1 Lino Point equating to $0.012. This unit is known as a Lemon. The maximum number of Lino Points donatable in one transaction is 10,000.
You do not have to be an Affiliate or Partner to receive donations, so while you are starting out this is the main way that you will make money.
Paid Subscriptions
If you want to set up a paid subscription, you need to first be a Verified DLive Partner or Affiliate. You can set up your subscription as follows:
Click the camera icon in the top right corner of the DLive site
Select "Subscription Setting" and choose your color and badge options
Click "Save"
Subscribing to a channel costs 298 Lemon per month, equivalent to $3.50. It is up to you to decide what perks you give to your subscribers on top of your usual content.
Watching Other Streamers
While it is definitely not the fastest way to make money on DLive, you can increase your earnings by $1-2 per hour from watching other live streams. Yup, that's right – you can make a bit of cash from simply watching others play video games.
To do this simply click on a live stream you are interested in. Below each video, you will see a treasure chest with a timer over the top. Once the timer reaches its max, you can click on the chest and earn 1-4 Lino points. How many points you get is mere luck of the draw.
Lock In Lino
Like a savings account, you can earn interest on the Lino Points you hold in your account. To do this you lock a set number of Lino Points, and then over time, you will earn interest.
This is a great way to make extra money if you know you are not planning on cashing out your funds any time soon. However, do so with caution.
When you lock in Lino Points you cannot access these – they become untouchable. If you decide to unlock your funds, the unlocking process takes 12 weeks where monies are released incrementally back into your account.
Other Monetization Methods
Many streamers make the most of their income through other methods such as brand sponsorship and affiliate marketing. As your DLive channel grows you may wish to use strategies like these to boost your earnings.
Here, money is not earnt through the DLive platform – brands and companies will pay your directly for advertising their products and brand. The bigger you channel, the better partnerships you will be able to make.
Withdraw Your Funds
Once you have got a fair few Lino Points on your account, you need to withdraw these as USD so that they gain real monetary value outside of the DLive platform. To withdraw any funds you make from streaming on DLive simply complete the following steps:
Click on your profile logo in the top corner and select "Get Paid"
Login to your Lino account and enter the amount of Lino Points you wish to withdraw
Enter your PayPal details that you wish the funds to be sent to
When withdrawing Lino Points and converting them to USD, the minimum points you can withdraw are 2,000. This equates to $24. If you haven't made this many points yet, do some more streaming or lock in your Lino Points until you have racked up enough.
Other Options
Are you unsure whether you want to stream using the DLive platform?
Luckily, there are other sites you can use to stream video games and earn money. Click our links below to find out more
There are also other ways you can make money from video games, either alongside streaming or in place of it. Find out more on our homepage: www.gametutorials.com
FAQs
What is DLive?
DLive is an online live video streaming community and platform. You can stream live videos on the site as well as watch others stream.
Is it free to stream on DLive?
Yes, it is free to create a DLive account and stream videos using their platform.
Can you make money on the streaming platform DLive?
Yes, you can make money on the streaming platform DLive. Unlike many competitor sites, DLive gives 100% of its revenue to its creators. You don't have to stream on the platform to make money – you can also earn cash from simply watching videos on the site.
What currency does DLive use?
DLive uses the online currency Lino. One Lino Point is equivalent to $0.012.
How much is a Lemon on DLive?
A Lemon is the same as one Lino Point which equates to $0.012. This is the minimum amount donations can be.
How does DLive compare to Twitch?
DLive has some benefits over Twitch. The site does not have as many users as the well-established Twitch platform, but there does seem to be more user engagement. DLive also doesn't take any cuts from streamers revenue, unlike Twitch who takes a small commission.